Smartphone Link
Bluetooth®-controlled
Connecting with a contemporary lifestyles
Bluetooth® SMART-compatible analogue watches set the precise time anywhere in the world based on time information to link with the user's smartphone. The ability to access the current time in any of over 300 cities around the globe extends high performance to practical utility for worldwide use.
CASIO's unique advanced technologies have combined in a versatile watch that's a perfect fit for today's digital life.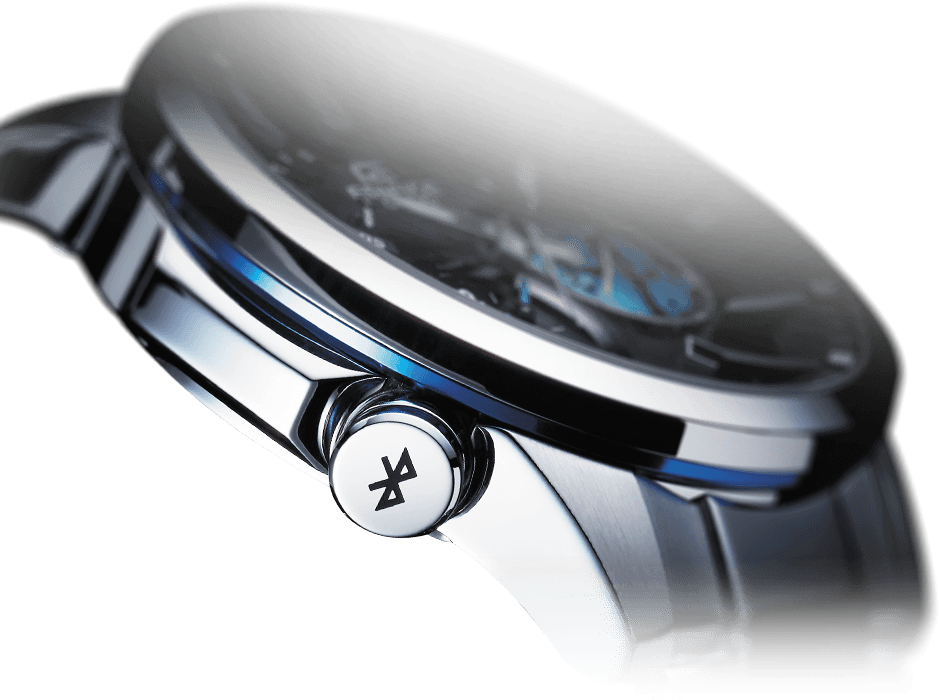 Automatic time correction
Connection with a smartphone is achieved with the push of a button. Accurate time information contained in the smartphone is then used to correct both the watch's Home Time and World Time displays.
Accurate Time System
This new time information function comes installed in the dedicated CASIO WATCH+ app. It provides access to precise (UTC) time information via a smartphone from time servers around the world. The system employs this time information and positioning information acquired by the smartphone to determine the time zone and Daylight Saving Time status of the current location and correct the time displayed by the watch automatically. Communication with time servers via the Internet through a Wi-Fi or other connection provides immediate access to the time anywhere in the world.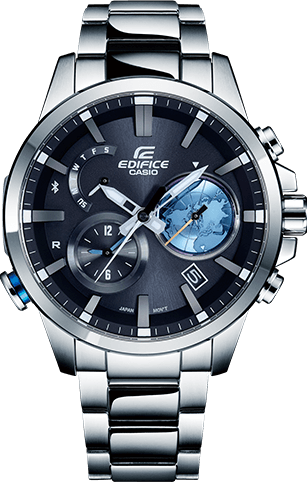 Easy watch setting
— Cover 300 cities World Time: Setting World Time is a simple matter of touching the world map to select the desired city.
— Alarm setting: Alarm time setting is conducted from a smartphone app.
— Phone Finder: Simple operation of a button on the watch makes your smartphone to ring.
300 World Time cities
Alarm setting function